security threats are imminent and you want to be prepared.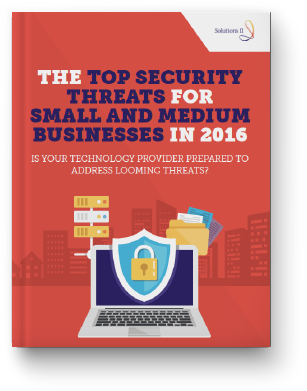 Every organization is concerned with the threat landscape. With all IT plans, there is a need to examine the common security gaps to ensure prevention of significant monetary losses.
Protect Your Data, Protect your business
In this eBook, you'll learn:
The Security Landscape
The Top Reasons SMB are Vulnerable
How to Prepare for Security Threats in the Future
Download your copy of The Top Security Threats for Small and Medium Businesses.