SECURITY THREATS ARE ON THE RISE - YOU NEED TO BE PREPARED.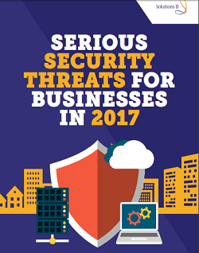 Every organization is concerned with the security threat landscape. With all IT plans, there is a need to examine the common security gaps to ensure prevention of significant monetary losses.
In this eBook, you'll learn:
The Security Landscape
The Top Reasons SMBs are Vulnerable
How to Prepare for Security Threats
Download your copy of Serious Security Threats for Businesses in 2017 eBook by filling out the form!